Student returns to village and builds e-commerce success
Share - WeChat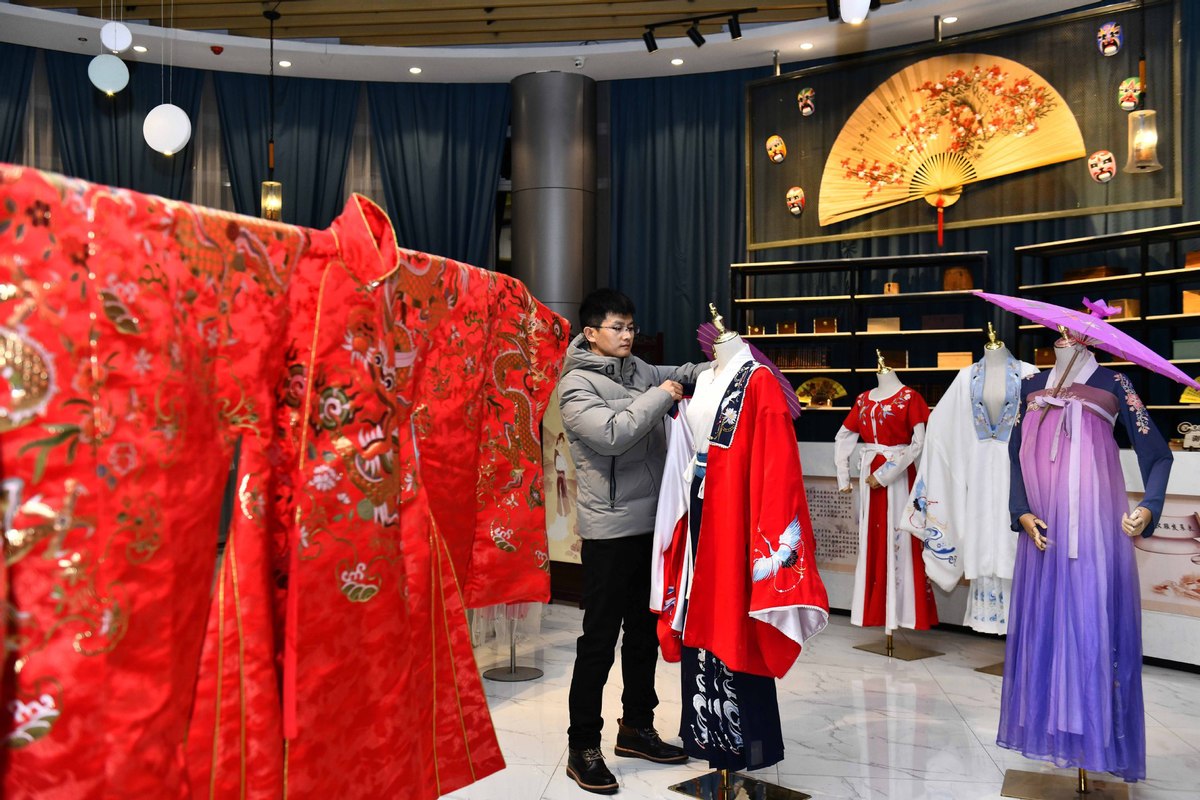 Hu Chunqing, a PhD student at the Institute of Metal Research of the Chinese Academy of Sciences and Dalian University of Technology, returned to his hometown in 2018.
In Daji township of Caoxian county, East China's Shandong province, Hu continued his studies. At the same time, he helped his wife Meng Xiaoxia to start a business, selling performance costumes and hanfu, traditional Chinese clothing.
This year, due to the COVID-19 pandemic, performance costumes did not sell well, and Hu began to focus on hanfu. Workers from the local tax bureau also coordinated banking loans according to Hu's tax credit rating, helping him tide over the difficulties.
Now, Hu has not only helped more than 400 people find their jobs, he also cooperated with a local vocational school to cultivate e-commerce talents. In recent years, Caoxian county has seen more than 12,000 graduates return home to start their own businesses, leading the way to reinvigorate the village.