Blushing with health, doctor says thanks
Share - WeChat
Wuhan cardiologist whose face turned dark during COVID-19 treatment shows gratitude to medical workers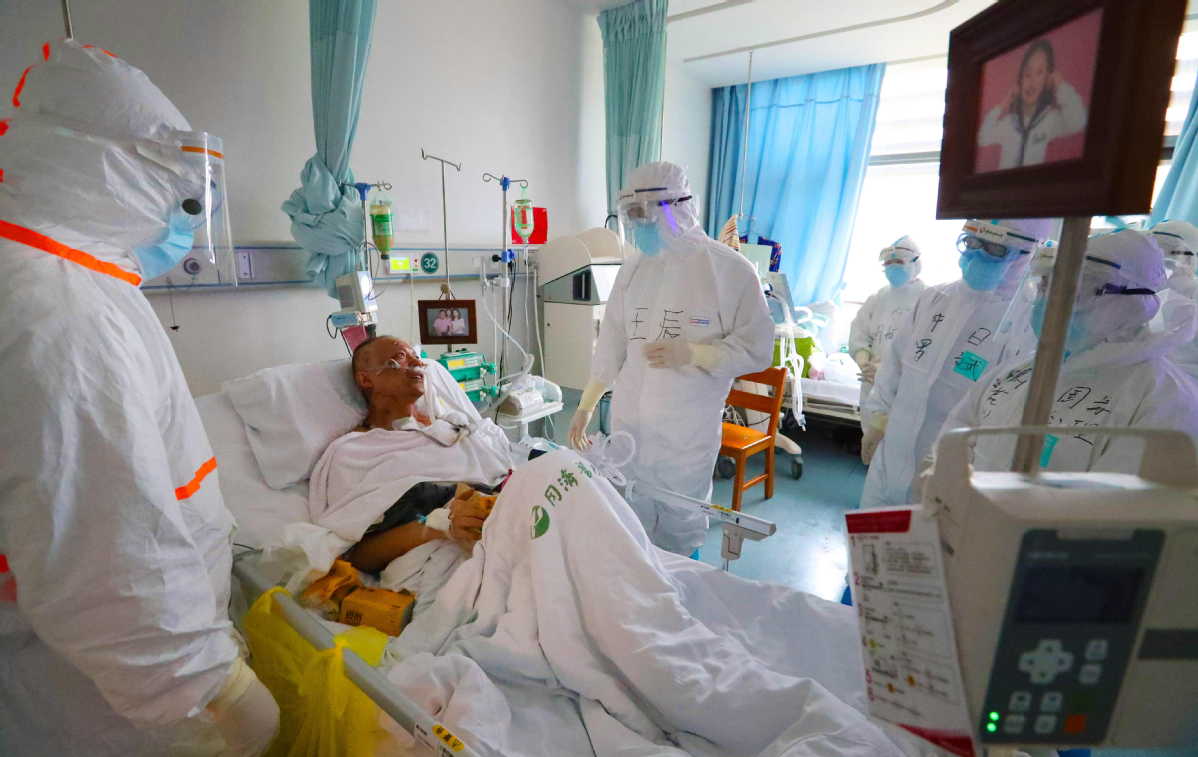 Yi Fan was one of more than 3,000 medical workers infected with the novel coronavirus in Hubei province during the COVID-19 outbreak earlier this year.
A picture circulated online in April showing his face after it turned dark due to drugs used in his treatment drew widespread public attention.
A cardiologist at Wuhan Central Hospital, 42-year-old Yi was infected while treating patients and taken to the hospital on Jan 28. His condition quickly deteriorated, and he experienced difficulty breathing. Yi was twice placed on an extracorporeal membrane oxygenation machine, which performs the functions of the heart and lungs for patients with organ failure.
On March 3, he was transferred in critical condition to the Tongji Hospital in Wuhan, where a team of medical workers from the China-Japan Friendship Hospital in Beijing cared for him. Wang Chen, the president of the Chinese Academy of Medical Sciences, modified Yi's treatment plan.
The measures worked. Yi recovered and was able to return home on May 6.
On Dec 6, Yi visited the China-Japan Friendship Hospital in Beijing to express his gratitude in person to the medical workers involved in his treatment.
His face has regained its usual color, and the side effects of the drugs used in his treatment are almost gone.
Yi said he looks forward to going back to work. "I can't waste this rebirth," he said. "I can treat more patients."