Electrifying dancers set stage alight
Share - WeChat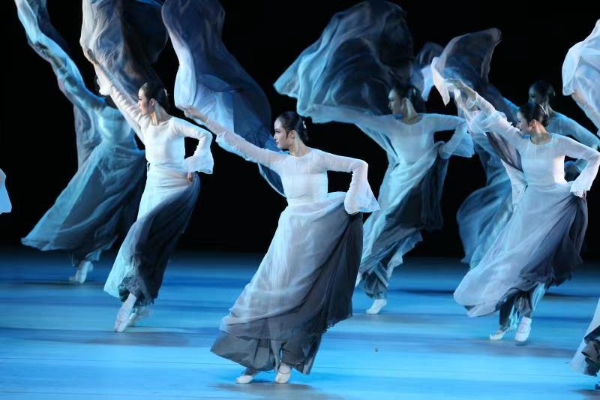 NCPA BDA Youth Dance Troupe, a newly founded dance troupe co-launched by the National Center for the Performing Arts and Beijing Dance Academy, brought two dance galas at NCPA on Dec 12 and 13.
Chinese dancers, including Wang Yabin, Wang Zihan and Guo Jiao, performed in the shows, featuring a variety of dance genres, such as traditional Chinese dances, contemporary dances and Chinese folk dances.
On Dec 1, NCPA and Beijing Dance Academy announced the establishment of NCPA BDA Youth Dance Troupe at Beijing Dance Academy. The two institutions will work together on creating original dance pieces, popularizing dance culture to the public as well as offering trainings to young Chinese dancers and dance lovers.