Environment factored into building of new railway, designer says
Share - WeChat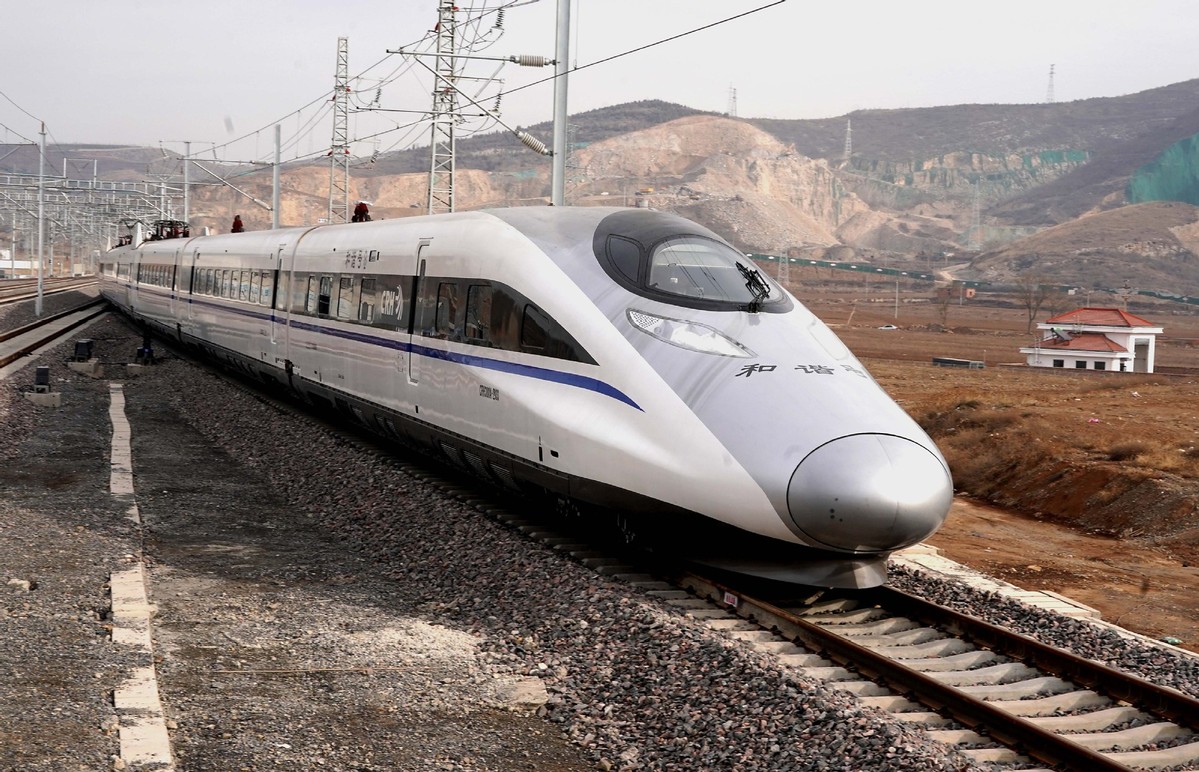 Environmental protection was taken into consideration during the building of a new high-speed railway line through the Taihang Mountains that aims to improve local livelihoods and boost tourism, according to the railway's designer.
The 432-kilometer line connecting Zhengzhou, capital of Henan province, and Taiyuan, capital of Shanxi province, opened on Saturday, cutting the time needed to travel between the two cities by an hour to just two and a half hours. Bullet trains on the 13-station line tr
avel at 250 km per hour.
A section of the railway — from Zhengzhou to Jiaozuo, Henan — was put into operation in 2015. On Saturday, the section connecting Jiaozuo and Taiyuan was put into operation, marking the full operation of the line. It is the first high-speed railway line passing through the Taihang Mountains in a north-south direction.
China Railway Design Corporation, which designed the line, said engineers took geological conditions and environmental protection into consideration when drawing up the route and built tracks, bridges and tunnels that suited local geological conditions. About 74 percent of the line in Shanxi comprises bridges and tunnels.
It has 36 tunnels, extending for a total of 145 km, according to China Railway Taiyuan Group, one of the line's operators.
The line passes through several geological parks in Shanxi, allowing passengers to enjoy diverse views, it said.
Other environmental protection measures during construction included collecting sewage in water protection areas to avoid direct discharges into water bodies.
"The railway passes through less-developed areas such as the counties of Yushe, Wuxiang and Qinxian," said Li Zhonghai, the line's chief designer at China Railway Design. "We have carefully decided the location of the railway stations to benefit passengers on the one hand, and have boosted local economic development on the other hand."
He said one new station — Wuxiang Station — was designed to benefit residents of Wuxiang and Qinxian counties, while Yushe West Station was located at a tourism spot to help attract visitors.
The line is an important part of China's north-south, high-speed railway network, and linking the two provincial capitals will boost socioeconomic development in both areas, said China Railway Corp, the national railway operator.