I just want to be alone, or perhaps not
Share - WeChat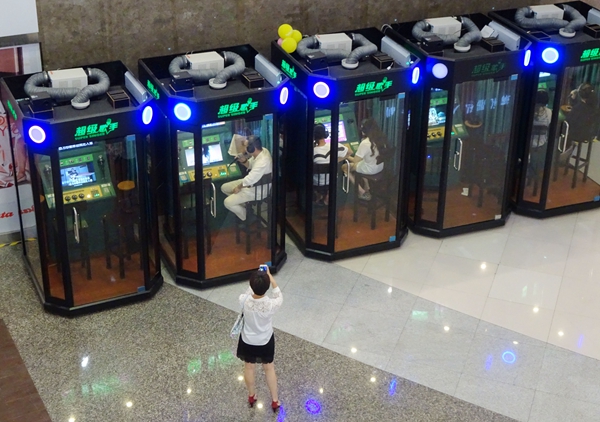 As millions of Chinese Greta Garbos bask in their lives of solitude, there are far reaching social and economic impacts.
Zhang Xian, 27, who lives alone in Beijing, often uses the internet site Douban to tell the world what's going on in her life. Last year she wrote an analysis of nearly 2,000 words on small home appliances that make living alone all the more pleasurable.
Her take on these items, ranging from desk lamps and hair dryers to rice cookers and cooking machines, drew more than 100 replies, unusual for that specific section of the discussion group in which 50 replies would normally put the topic in the hot category.
However, the interest shown it what to some may seem like a trifling matter should not really be that surprising given that in China 77 million people live alone, a figure forecast to rise to 92 million in the next 12 months or so. The Ministry of Civil Affairs says these solo dwellers are aged 20 to 39 and are mostly engaged in high-paying jobs in fields such as finance and IT, so as a group they wield tremendous spending power.
Home appliance makers and sellers are thus one of the main beneficiaries of the solo economy. In one of the replies Zhang received on Douban, a user wrote: "Instead of going out on a shopping spree or spending the weekend with friends at the cinema or in restaurants, I prefer to watch movies and TV episodes on my iPad and use my electric cooker to prepare a great meal at home."
A survey by the China Electronics Information Industry Development Research Institute in the first half of the year on household consumption psychology during the pandemic found that more than 40 percent of Chinese households shelved home renovation plans during the epidemic, and this had a devastating impact on the home appliance market.
Retail sales in the domestic appliance market in the first quarter fell 35 percent year-on-year, the survey found.
Most Popular