The I who now sits alone at the dining table
Share - WeChat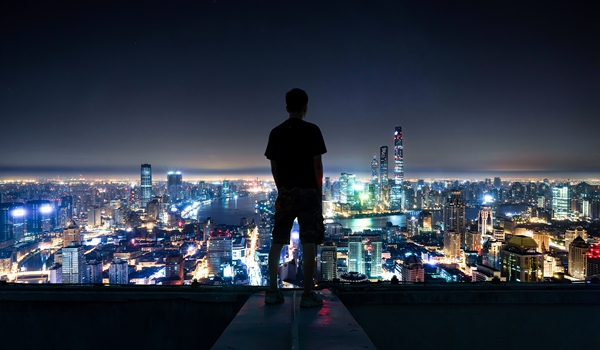 The tried and trusted family unit is facing a challenge, one that has its very own economic model.
When the coronavirus epidemic broke out in China in January, news flashed around the world of cities across the country being locked down and of how heavy handed authorities were being in telling people to stay in their cities or homes.
Western news coverage almost invariably described the measures as draconian or authoritarian, overlooking the fact that Chinese society is much more collective in its outlook than, say, that of the United States, where tens of millions regard denying someone the right to, say, not wear a mask, as sacrilege.
Of course, it would be simplistic to say that the success or otherwise of how China and the US have grappled with the pandemic can be used in judging the merits of a society that puts a premium on the collective and one that puts a premium on individuality. However, one question it does raise is this: How truly collective is Chinese society these days anyway?
In China, the prime social collective is the family, rather than the individual, reflected in the importance of the Spring Festival holiday, the great annual migration that brings hundreds of millions of them together for a week or so. However, this collective now faces a challenge from a group that even has an economic model driving it: young empty-nesters.
Millions of these young people live alone in compact rental housing in cities far from their hometown, and they have become the bankrollers of "one-person set menu" restaurants and takeout joints. These people are said to be keen on going it alone in life, but at the same time are terrified about being lonely. They account for a great proportion of the huge number of Chinese buying pets, playing mobile games and watching short videos.
A report this year on the takeout food industry by iResearch Global, a provider of consumer insights in China, said this solo economy is worth 100 billion yuan (15.3 billion) a year.
A closer look at the many newly opened Japanese-style ramen houses and midnight diners that have sprung up to dominate the gastronomic hot spots of Beijing and Shanghai's downtown over the past few years shines a spotlight on these individuals and their habits.
Most Popular