Designer's creativity shines through in her jewelry
Share - WeChat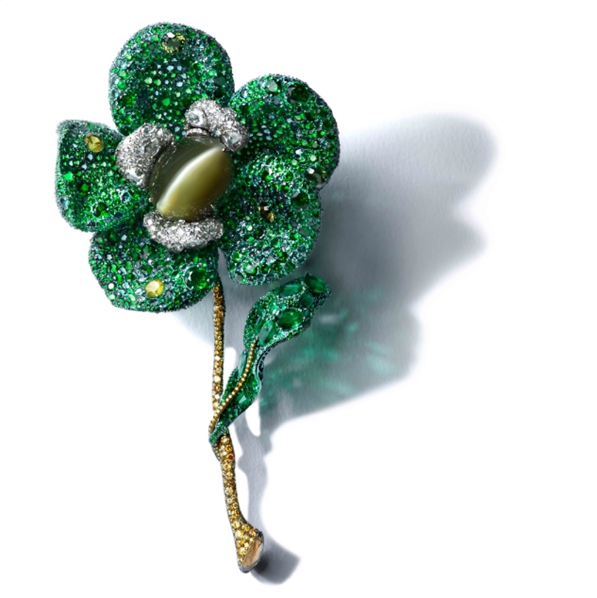 Artist Cindy Chao builds her career through her notion of lifelike organic forms with a strong emotional response
As an artist Cindy Chao works with expensive materials.
She created bracelets that represent a flowing river with thousands of diamonds reflecting the light like water; she sculpted the fluttering wings of butterflies with precious stones set on titanium, a durable, resistant metal commonly known for its application in space science; and her brooches represent the rich changing colors on a petal using carefully selected jewels of different shades of pink.
The 46-year-old artist from Taiwan province was in Shanghai in November where her work was the highlight of the ART021 and West Bund Arts & Design, the city's two largest art fairs of the year. They were both held on the second weekend of last month. The designer also launched her first showroom on the Chinese mainland last month. The Cindy Chao Maison is in the historic and chic Somekh Building, a throwback to the 1920s, which is located near the Bund.